"If there is one group I wish all women to experience no matter what age they are, background they come from, or experience they have… it is THIS!
This is a journey that invites you to deeply connect to the wisdom of your body, emotions, heart and soul, so that you can live your full potential. This journey is a self-training that will guide you to embody the unique and fullest version of femininity you are, and honor the power you carry as a woman.
If you are looking for temporary relief and escape from your daily life, to experience superficial joy, or to learn tricks on how to seduce a man, this journey is not for you. If you want to drop the masks, the games, the pretending, the playing it small, and connect to your truth, your power and your wisdom, this journey is for you.
The aim of the retreat is Truth and Freedom." — Taki'h
The energies that will serve as a container for our work are: love, consciousness, and sacredness.
Apply these energies to any situation and you will be able to heal, transform, and expand.
Main components of this retreat
The retreat will have 2 main components and they will be interwoven.
They are:
Shadow Work
Access the parts of yourself you usually keep hidden, sometimes even from yourself, or the parts of yourself you reject and do not want others to know about.
This will support you to clearly see and drop the conditioning that enslaves you to unhealthy patterns, needless pain and suffering, and leaves you feeling unfulfilled in life. As a result of dropping the borrowed definitions of who you are or adhering to external expectations of how you should be, you can access your truth, your authentic self. The answers of what it means to be a woman and the wisdom of how to carry yourself through life are all inside! This retreat teaches you how to access them for the rest of your life!
Archetypal Work
Energies which are universal and innate in us all, and which serve as a bridge from our personalities to wholeness, one-ness.
This will support you to connect to the range of feminine energy that you inherently have access to through your womb cycle, discover how each archetype uniquely expresses herself through you, and cultivate more of the particular energy you want when you need it. This work will help you tune into the rhythm of your womb cycle, how it connects to the rhythms of nature, the moon, and the cycle of life. Through this work you will open to receive gifts and guidance from the energies in your womb.
Key Themes of this training
What do I believe every woman should experience to support her to live authentically, ie: to live a life of truth and freedom?
Here are the key themes I have included:
Body Wisdom
Learn to speak the language of the body. Listen and trust its wisdom, including your yoni. Access its immense power.
Self-Love
There is nothing that needs to be fixed in you, you are not broken. This is a fact! Through deep self-love you will remove layers of conditioning which repress the expression of your true nature.
Healthy Boundaries
What does it mean to have healthy boundaries, and what are they based on (hint: it's not fear!)? Honor and value your needs, desires and voice. Recognize and express your truth fully and freely (your yes and your no).
Yes to Life!
Open to more deep rooted (instead of temporary or surface level) pleasure and joy which you can bring into all aspects of your life (hint: it's often easier to stay with pain and suffering because it's so known).
Deep Sisterhood
Not the fluffy, lets go shopping, or lets gossip kind, but the "I've got your back sister" kind that comes from deep bonding and recognizing each other as mirrors. Healing the sisterhood wound and moving from insecurity, fear, competitiveness, and jealousy into a true, deep sense of belonging.
Emotional Fluidity
Let go of the stories, contractions, reactions, and tornadoes, and harness the raw energy of emotions, allowing that to flow through you freely. Hint: this is also a key to a woman's orgasmic potential.
Sacred Sexuality
You will receive the pleasure education you never got but should have (everyone should have and it's never too late!). You will reclaim the innocence, passion, nourishment and wisdom of your sexual energy for yourself (and others if you choose to share it). Heal wounds that you carry and let go of shame and guilt so that you remember your sexuality, sensuality, and body as sacred, as divine, and know it as a way to meet life and God.
The Power of Love
Connect to your heart's longing, your capacity to forgive, and purify your concept of what is love and how you live it in your daily life.
Inner Compass
Deepen your trust in your intuition, your inner compass, so that you can be guided by your inner wisdom.
Methods used
The methods I will use to support you to connect to your Truth and Freedom:
Rituals of initiation;
Breath work;
Movement;
Meditations;
Healing processes;
Sharings;
Emotional Processing;
Channeling;
Conscious touch; and
Creativity.
Specific practices will be given so you can continue to explore your full potential and your womb's wisdom when you are back at home. A "secret FB group" will be created which will include all participants who wish to join, so you can share about your experiences, ask questions, or get personal support from me in particular.
YES, you can participate if you have had any of your reproductive organs removed or operated on (uterus, fallopian tubes, cervix, etc)!
YES, you can still participate if you do not have a regular cycle!
YES, you can still participate if you no longer have a cycle!
What does it mean to be a woman?
What does it mean to have a womb?
What does sisterhood mean to you?
What have you discovered?
What have you embraced?
What remains to be included, loved, made conscious?
What do you need so that you can live your fullest potential?
Join the Womb Wisdom Journey to explore what it means to feel complete and in union within yourself, with the world around you, and with the divine.
Join us and stand in your truth and freedom! This is an opportunity to re-write your life's script with consciousness, love and sacredness, so that you can live your fullest potential as a woman in your everyday life!
YES!!!
About the teacher: Taki'h Antigoni Dhyandeepa
Taki'h is a Tantrica, a therapist, a woman, an activated soul, an international teacher and a student of life & essence. She is one of the most authentic & integrated teachers today following embodiment and truth as her uncompromising guides. Taki'h offers a space for healing and empowerment rarely encountered.
Her work integrates embodied experience and knowledge both modern and ancient. As a result of her personal healing and expansion journey, Taki'h has trained in some of the best healing modalities in the world. This includes classical Tantra and neo-Tantra, Bio-Dynamic Breath De-Armouring and Trauma Release; Primal and Childhood Deconditioning; Sexual Deconditioning; Transactional Analysis Therapy; and Massage. For years she has practiced Guridjieff's 4th-Way, Yoga, and Vipassana, and follows a Tantric-Shamanic path. From the embodied integration of these approaches and the gifts she came into this life with, she transmits the full range of evolution from personality healing, to soul awakening and grounding, to opening to Spirit and letting yourself be guided by the One Life-Force energy.
Taki'h has been leading international groups of all genders in nearly 20 countries over the last decade, in the Americas, Europe and Asia. She has birthed the "Womb Wisdom Journey" and Training for women to connect to their full potential, and the "Intimacy Journey" for Couples to support them on their path as Consorts.
Taki'h is dedicated to embodied soul awakening on the planet now, and is currently an investor and supporter of the 7th Ray Mystery School and Soul Community in NZ, Highden, as well as serving as part of Governance for the Shamballa School.
She has her ancestral roots in Bolivia and Greece, and 2 Masters Degrees, including one in Sexual and Reproductive Health. She is based in Finland with her soulmate, husband and inspiration. We are lucky that she is now offering her work for the first time in Portugal!
A message from Taki'h
I spent over two decades of my life, feeling it would have been easier and better if I had been born in a man's body instead, and the idea that divine qualities exist in human beings was completely foreign to me. The impression I got when my I first started bleeding was that my cycle was something to fear (getting pregnant), and that it was a burden (staining my pants accidentally, cramps, embarrassment/ being different). And that was the imprint I carried for the majority of these 33 years since I first started to bleed.
When I began to realize that there are so many treasures, so much wisdom, in having a cycle, in having a womb, in being in a woman's body, my first feeling was sadness, for all the time lost. Then… there was absolute awe and wonder, for what I could still explore deeply for myself. My life has completely transformed since then!
I know exactly what it is like to feel wounded, lost, confused, frustrated, broken and contracted. I know what it is like to deal with sexual abuse, rape, violence, drug use, and all kinds of other unhealthy imprints leading to a sense of disconnection with your own body, heart and soul, with others, and with the divine. I too spent decades feeling insecure, and making decisions based on fear and the need for approval. From where I stand, I consider all of these experiences as gifts! And because I know the path from there to where I have reached now, I can help you do the same!
This is why I created this body of work! So that other women can also experience their full potential. And so that eventually a different imprint gets passed on to younger women and girls, and to men and boys too! That we as women, our bodies, our menstrual cycle and our wombs are sacred, full of treasures and gifts, wise, magical, and aligned. Far, far from being a burden, weaker, or in any way less!
It has been a deeply profound and beautiful journey for me to accept, love and celebrate myself as a woman and as a soul. The work I share reflects the highlights and essence of this journey.
It's never too late or too early to connect to this truth within you! I look forward to meeting those who resonate with this call.
Blessings to you sister!
Vision
I facilitate from a wisdom that comes from deep lived experience,
I have integrated into my being and into my work key, universal, life-lessons,
I embody a profound sense of freedom, love and purpose,
The work I share is a transmission of all of this,
And it is something EVERYONE can access within!
Find out more about Taki'h and her work here::
Website | Blog | facebook page | Instagram | Youtube Channel
Testimonials
"Much needed deep work and healing of core wounds and taboos around motherhood, sisterhood, womanhood. Recognizing and letting go of old patterns. Takih's presence and ability to hold space no matter what comes up is amazing. She brings a mixture of love, acceptance and no taking excuses. Feeling beautifully vulnerable and empowered. Thank you so much!"
" T a k i ' h I s A m a z i n g. I was touched into tears… How someone can have such a deep and straight, and at the same time delicate and gentle way of working with these kind of subjects. – Working with life itself, working with the layers of being a human, working with how we grow into who we really are. If you have willingness to grow into your full potential, her workshops are something not to be missed. With her you have a change to take a step into that direction – or a giant leap, you choose.
H i g h l y recommended! Thank you Taki'h for your guidance and sharings." – Kiya, 42, Practitioner of Alternative Healing & Meditation
"Profoundly healing and necessary journey for every woman. These themes are very loaded and have huge implications in our lives, so for me at least it felt like beginning a major journey that will probably last for a long time… if not a life-time. I'm so glad it began and I can start healing the wounds. No better way to enter all this then in the beautiful, safe space we had."
"Taki'h took me on a journey that continues to unfold in my life. I had felt so disconnected from my cycle and womanhood. I didn't know what I didn't know, except an intuitive feeling that there was more to discover in my feminine body. I was so grateful for her deep well of wisdom, caring facilitation, and devotion to this work. After this work, I was left with the first ever desire for my monthly cycle to come, a deeper place of self acceptance, and a connection to tribe." – Andrea, 34, Director of Development and Outreach for Global Youth Leadership NGO
"Going through the Journey with Taki'h was one of the best decisions of my life. I felt a strong calling to enter this journey to learn more about myself as a woman. I felt really nervous before the journey, but with the support of Taki'h and all the wonderful sisters in the course I felt it was a safe space to explore myself. It challenged me to go out of my comfort zone, face some painful sexual memories from my past and let go of them. Through the many exercises, rituals and sharing with other sisters I got many insights about myself and my sexuality. I realized, this is just a beginning of a longer journey, that might just change my life for good. I feel really thankful to be part of the Womb Journey and would recommend everyone who wants to dig deeper into their sexuality to try a course by Taki'h." – Woman, 29
" Taki'h's presence is deep and grounded, feels like it's healing and guiding just to be with her. Her combination of knowledge, wisdom, experience and intuition is balanced and immense. I love the way Taki'h is straight forward, frank and honest, funny and beautifully lively. I appreciate how full and balanced she is in both her feminine and masculine, which is very important to me in a teacher. Taki'h is one of the most dedicated beings I've met to living this life as the true soul they are. She holds a magical space as a Facilitator, which is flowing and deep, intense and light at the same time." – Katri, 30, Tantric Life Coach
"Taki'h is an absolute rock when holding space for participants. She is straight forward and loving at the same time. She sees what's best for the group and creates a safe atmosphere. In addition, she's an amazing professional facilitator and has very deep understanding of themes she's teaching. This particular weekend was life-changing for me. I got to fall through the core wounds that have shaped my whole life. I am so grateful for this rare opportunity. Instead of repeating the trauma, I am now free for those parts to make conscious choices to be my true self. Thank you!"
Practicalities
DATES
29.5-2.6.2019 (5 full days)
Start: Wednesday, May 29th at 10:00am with opening session (Registration will be open from 9:00am).
End: Sunday, June 2nd, at 18:00
The retreat is fully residential and includes 4 nights and 5 full days. For those who wish, there will be an option to book extra nights for 1 day before and after the retreat.
Language
The primary language of the retreat will be English.
If you would like to register for the group but would need Portuguese or Spanish translation, please let us know.
The Venue - Quinta Da Enxara
Enxara is a wonderful venue designed for this type of inner work and exploration. Not only does it offer the privacy needed for such a retreat, it is surrounded by nature and its grounds include a private natural lake, Finnish Sauna, wonderful group spaces, indoor and outdoor spaces for contemplation, connecting or play, cozy accommodation and wonderful macrobiotic healthy cooking.
Enxara is a holistic community-run venue located only 45min from Lisbon Airport and has easy access and accommodation for both local and international participants. For more info about the venue see the accommodation section further down.
RETREAT Prices
Regular price: €880
Portuguese residents can apply for special price for locals with our Ambassador program. Inquire directly for more details.
Scholarships & Payment plan of 2-3 installments are possible upon request.
Retreat price includes:
All retreat days, activities and materials.
All Meals incl. 3 vegan-vegetarian healthy macrobiotic meals a day (starting with lunch on the 1st day and finishing with lunch of the last day).
Drinking water
Yoga mats, cushions, mattresses and much more.
Retreat price does NOT include:
Accommodation - see options in the accommodation section below.
Transfer to and from the venue (we help with shuttle service from the venue, taxi share and car pool).
breakfast on arrival day, dinner on the last day.
Payment
Reservation deposit: €250 (non-refundable). The remaining balance will be collected upon arrival in cash on the first day.
Payment plan of 2-3 installments for the deposit is possible over paypal or bank transfer.
Cancellation Policy:
The deposit is non-refundable.
Cancellation before May 15th will carry no additional costs (if you've paid more than the deposit by this date you will be refunded fully minus the deposit and any cancellation fees).
Please note: Cancellation from May 15th and on, for any reason whatsoever, will be liable to 50% of the full retreat price including all extras such as accommodation.


Accommodation
This retreat is fully residential and includes a minimum of 4 nights starting on May 29th. We will be immersed in the middle of nature, away from the "habitual" life, and in our process of inner work.
The venue offers several accommodation types and we allocate accommodation on the basis of "first come first served". If you have any special accommodation needs or requests please don't hesitate to ask us. We can't promise anything but we will do our best to accommodate your needs.
Reservation of your accommodation is done as part of your retreat registration on the main registration form. Please note that all prices are the direct venue prices.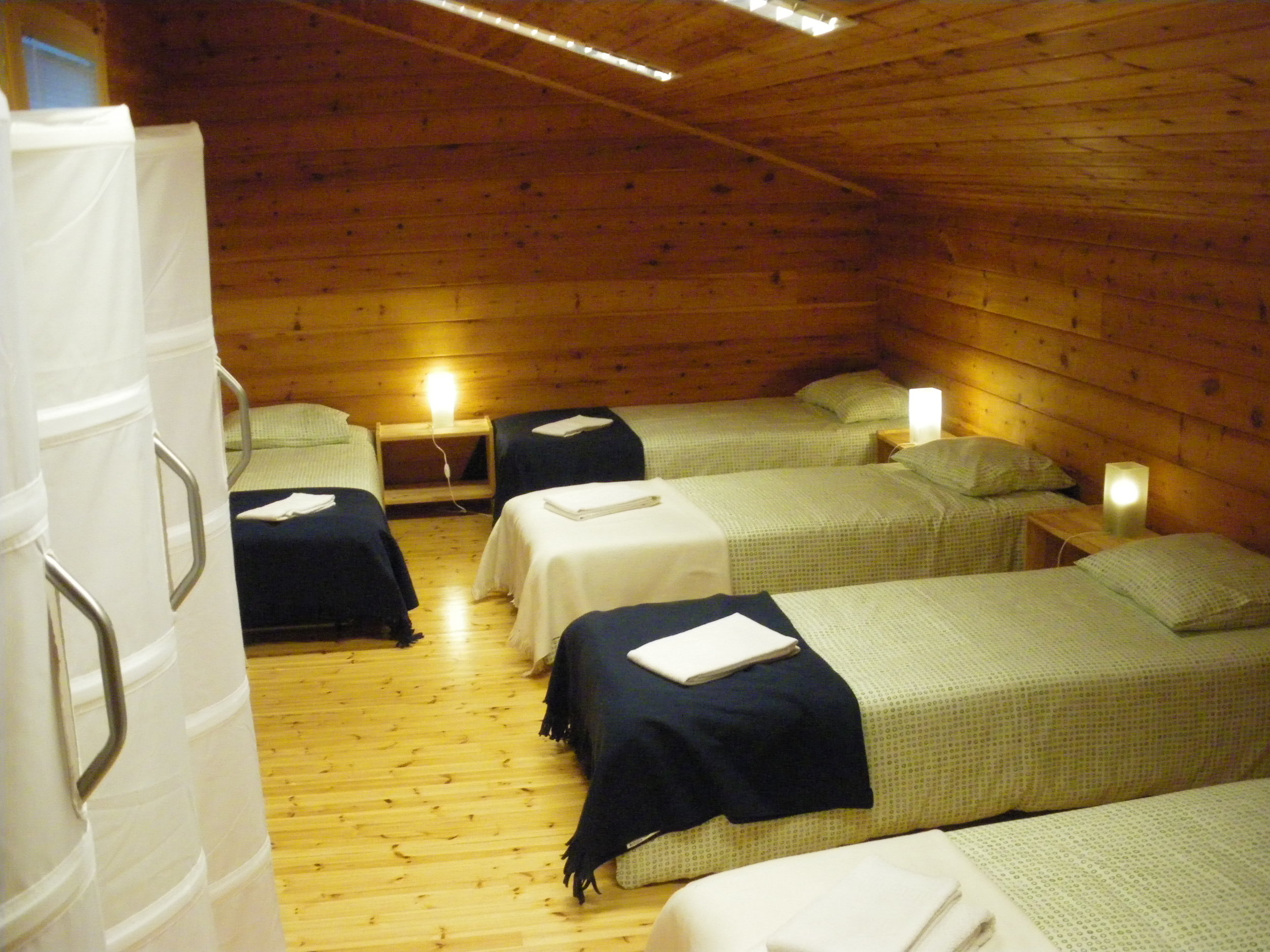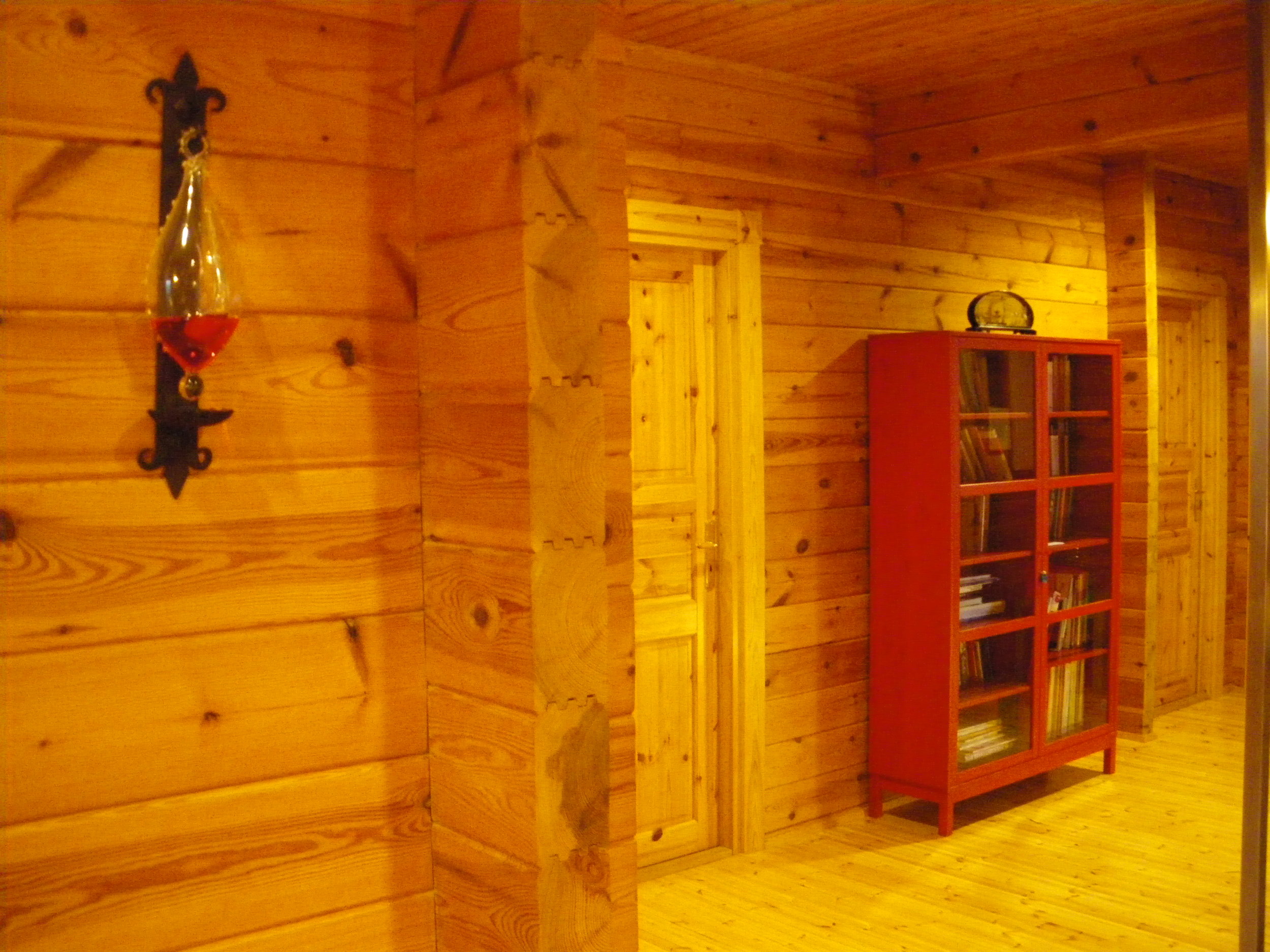 Private Room/Yurt
Private Yurt/Room with Shared bathroom.
Price: €228 pp for the entire retreat duration (4 nights starting May 29th).
Extra nights before/after: €54 per night per person including breakfast.
Price does not include extra meals which are available upon request.
Double room
Shared between 2 with en-suite bathroom, this option is limited.
Price: €120 pp for the entire retreat duration (4 nights starting May 29th).
Extra nights before/after: €27 per night per person including breakfast.
Price does not include extra meals which are available upon request.
Shared room (Fancy Dormitory)
Shared between 4-10 people (according to your registration date):
Price: €84 pp for the entire retreat duration (4 nights starting May 29th).
Extra nights before/after: €18 per night per person including breakfast.
Price does not include extra meals which are available upon request.
Your own tent / Trailer / CAMPER-VAN
Camping areas are all inside the venue grounds and are near the group room, dinning areas and other communal spaces.
Price: €52 pp for the entire retreat duration (4 nights starting May 29th).
Extra nights before/after: €13 per night per person including breakfast.
Price includes shared bathrooms and showers for all camping options.
Price does not include extra meals which are available upon request.
Price does not include towel, mattress, bedding or pillow.
Notes:
The earlier you secure your space, the better. We do our best to allocate accommodation depending on time of registration, special needs and availability. Once you register you will receive an email confirming your registration and accommodation choice depending on availability.

Please bring your accommodation payment in cash as it will be collected on arrival.

Staying with Enxara community venue also requires that you sign the community association "standard visitor form" after which you can check in to your room and start relaxing into the space and into your-self.
Getting to the venue
For Venue Google Maps location click here
Airport
The nearest airport to the venue is Lisbon international airport, Portugal.
Taxis from Lisbon airport to the venue takes approx. 45min.
Pickup from Lisbon airport
Pick up from Lisbon airport is possible by the venue. Prices range from €15-€42 per person depending on the time of your arrival and number of participants in the van.
To coordinate a pickup please send us your full arrival info and we'll reserve your pickup with the venue. We will also do our best to connect you with other participants to share the drive and reduce the cost and carbon footprint.
By Train/bus
Take the metro Red Line in direction of S. Sebastião and exit on Alameda. From there, take the Green Line in direction of Telheiras, and exit at Campo Grande.
Once in Campo Grande, you have to leave the metro station and look for the bus stop area - it is just outside the metro station. At the bus station look for bus number 87 which says Sobral de Monte Agraço (via A8). This bus drives through highway A8 with no stops untill Enxara. Right after the bus exits the highway, right after the tool booth there will be a stop where you should get off the bus. This bus stop is 2 minute drive from Enxara.
Please coordinate with us and we can help pick you up from the bus stop.
The price for metro and bus should be €6.50 in total.
By car
Follow your GPS and Google maps link here.
For more info or questions:
Contact Boaz by email: BoazTantra@gmail.com
Phone: +351-91-106-9090 or WhatsApp: +972-54-224-7707